client MoCada Museum
year 2022
THE NO I.C.EBOX -

The NO I.C.E. project originally began as a multimedia concept in 2019 at the height of the former administration's reckless immigration policies and rhetoric. We were appalled by the hatred unleashed upon our communities at the hands of Immigration Customs Enforcement (I.C.E.), so we decided to adapt the iconic bodega ice vending machine as a way to spark conversations around these issues and to highlight the positive contributions immigrants make towards our country.
Commission by Mocada Museum
|
Funded via kickstarter featured campaign.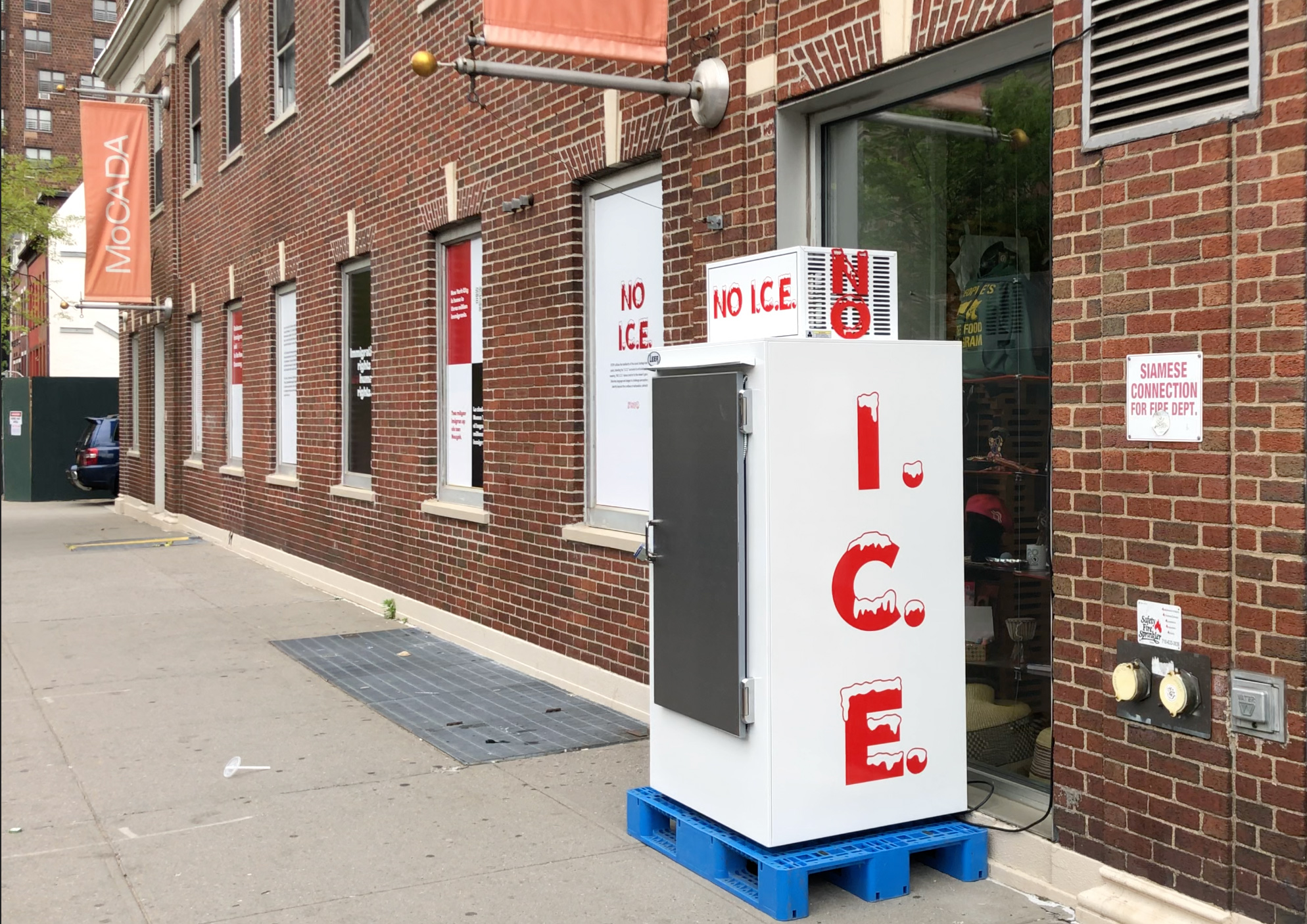 client Atlantic Records
project type Artwork, Direction
year 2019
BURNA BOY - AFRICAN GIANT

Our Break Bread currency collage series formed the basis of Burna Boy's Grammy nominated African Giant Cover Art. Atlantic Records commissioned us to create artwork for the full roll-out of the project's campaign including singles, album cover and tour poster.
Featured collaboration with Spotify.
client personal project
artist Roger Ferney Cortes
year 2017
ROLL UP DELUXE -


The storefront roll-up gate is an ubiquitous element seen throughout the streetscape of NYC; a threshold we encounter on a daily basis without having awareness of its presence. In contradiction to the hard reality of the roll-up gate, a playful gesture is introduced- a gentle curve that defies the linear rigidity of the steel. The roll-up gate is transfigured into a piece of furniture- a familiar, playful, and welcoming object. An inversion of values occurs in this movement; hardened steel "un-rolls" into pure image. Urban debris is recast as leisure object.
STOP 1 pays homage to the "one stop shops", convenience stores and auto shops found in the inner city. Their all-encompassing consumer model inspires us to connect multiple facets of culture through commercial and public art.